Natural and prehistoric site
GEOLOGICAL AND PREHISTORIC HERITAGE
The Villars Caves are unique in the Périgord for having both original prehistoric paintings and concretions.
The underground river has hollowed out vast halls connected by galleries. Take the tour to one of the most beautiful natural decors created by seeping water. Its 600 meters of easily walkable corridors and galleries let you appreciate the splendour of the caves.
All the vaults, walls and floors are covered with calcite, stalactites, stalagmites, slabs, pillars, and exotic shapes. All types of concretions at every turn in this amazing world.
Cave art is also well represented. The prehistoric part is decorated with 19,000-year-old paintings. Some, like the horses rotunda, are covered with a fine layer of calcite that gives them a very distinctive blue hue. The "bison and the wizard" scene is one of the rare representations of humans in prehistoric art.
The tour continues outside in the Cro Magnon garden. This vast fun and educational park allows the entire family to better understand Cro Magnon Man and his environment (takes about 1 hour).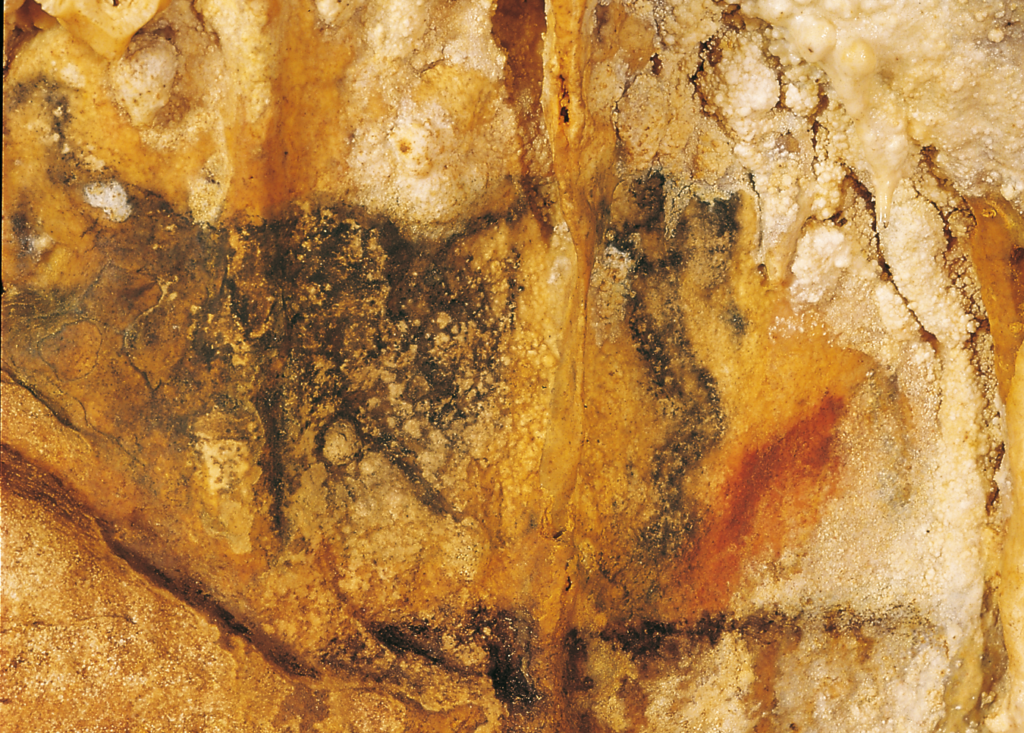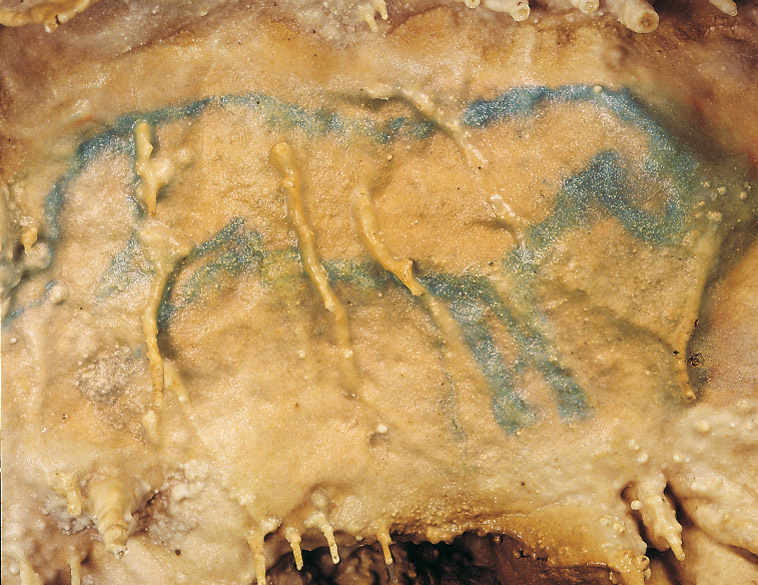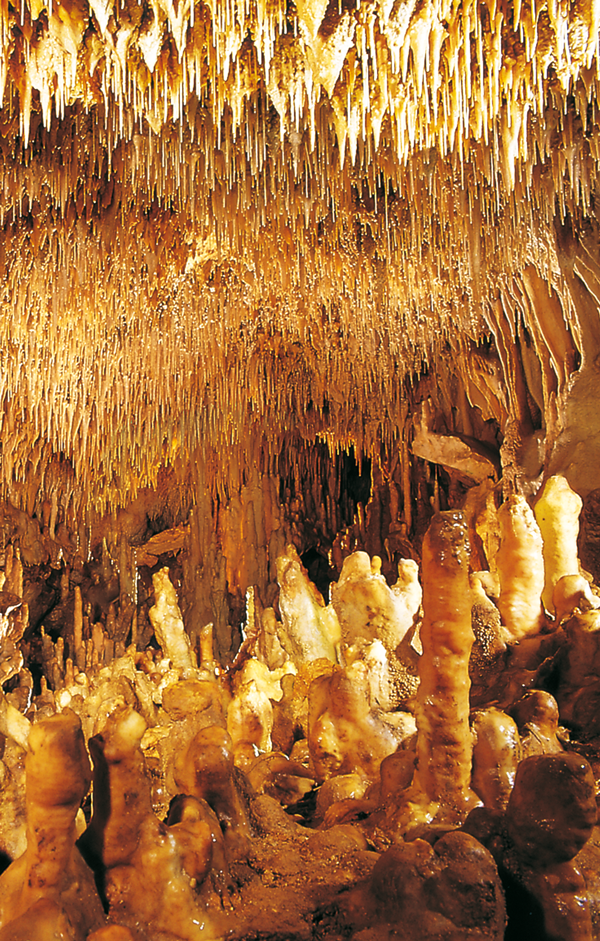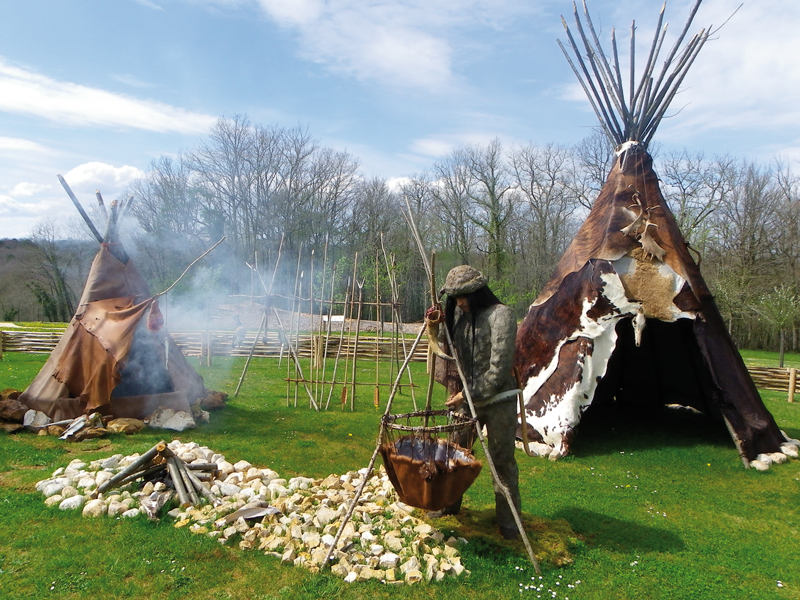 ENJOY AND UNWIND IN THE GREAT OUTDOORS
In a preserved natural environment you will find:
• Large free parking lot, accessible to coaches.
• Reception/information building
• Shop, ice cream, bar, sheltered patio, snacks in summer.
• Picnic area with wooden picnic tables.
• Picnic room.
• Equipped playground for kids.
Hiking trails let you explore the surrounding woods
New for 2023: discover our new family activity: Treasure hunters.
Roll up your sleeves, sift the sand in our river and leave with some pretty minerals!
Prehistoric garden on the environment of Cro-Magnon man. The trail, designed in a fun and educational way, allows the whole family to deepen their knowledge.
Duration of the route approximately 1 hour. Free quiz for children
THE LITTLE UNDERGROUND ADVENTURE: A fun visit, suitable for children aged 5 to 12, offered during the Easter and All Saints' school holidays. INFORMATION AND RESERVATION MANDATORY AT 05 53 54 82 36
Thruster shooting and cave painting activities on Wednesdays during the Easter holidays and
All Saints' Day from 2:30 p.m. to 5 p.m. and Monday and Friday afternoons from July 10 to August 28 from 2:30 p.m. to 6:30 p.m.
Open every day from 1/04 to 01/11
April, May, June, September: 10 a.m. to 12 p.m. and 2 p.m. to 7 p.m.
July, August: 10 a.m. to 7 p.m.
October, November: 2 p.m. to 6 p.m.
Departure of the last visit 30 minutes before the reception closes
Adult: € 11
Child aged 5 to 11: € 7.50
Child aged 12 to 17: € 9
Student (under 25 with student card): € 9


During peak periods to control your visiting hours, remember to book online at  www.grotte-villars.com