Les Grottes du Roc de Cazelle
Prehistory, history, nature
Come discover, in this amazing prehistoric park, the reconstructions of our distant ancestors in the actual places where they lived.
It is here in the Goulet Valley that the famous statuette known as the Venus of Sireuil was discovered.
Stroll along the shelters under the rocks, past the caves and dwellings where an amazing number of tools and weapons have been found, made by prehistoric man 12,000 years ago.
From prehistory to the modern day…
Continually populated, they were first inhabited in prehistoric times then hollowed out and turned into a fortified château in the Middle Ages, and most recently reused and transformed at the turn of the century into a residence.
See the rocky terraces, marshes, the wooded park and the prehistoric caves.
The traditional habitat has been faithfully reconstructed in local Périgord historical style, with numerous scenes of the everyday lives of our ancestors taking you from prehistory to the Middle Ages, to 1966 when two farmers hewed a monolithic house entirely from the rock.
This recent rehabilitation has been careful to preserve the spirit of the place and its past.
The entire tour is dotted with educational signs and information boards to take you chronologically through the occupation of the cliff, down the ages.
The cluzeaux (artificial caves) and cliff walks.  
In Eyzies, the "world capital of prehistory", Cazelle is one the most impressive example of this rich heritage. Its sheer cliffs are entirely excavated into caves, shelters and underground amenities.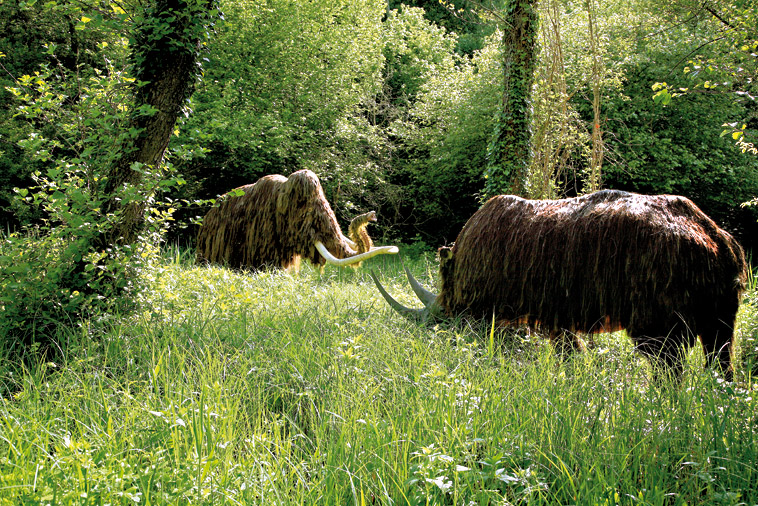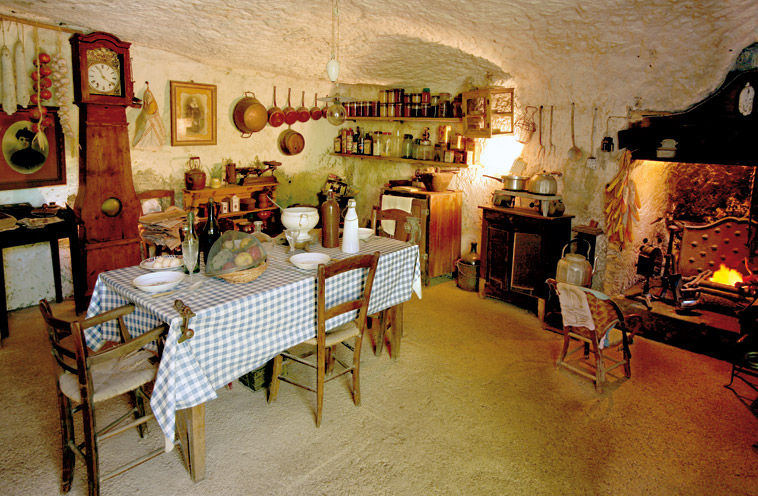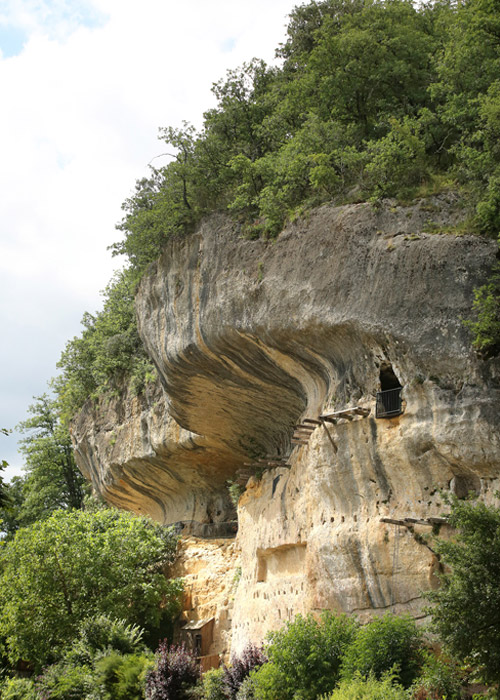 SUMMER ACTIVITIES – PREHISTORIC WORKSHOPS
Cutting flint, lighting a fire, rock art techniques or using the propellant will hold no secrets for you. Take part in our workshops to deepen your visit and experience the lifestyles of prehistoric people.
Open to all at no extra cost and without reservation (except for groups). In 2022: from July 7 to Friday August 26 inclusive from 1:30 p.m. to 7 p.m. except Saturdays
Open daily all year round. Last admission 1hr before closing.

Holidays February – March – October to mid-November: 10am to 6pm
April – May – June – September: 10am to 7pm
July-August: 10am to 8pm
Mid-November to February holidays: 11am to 5pm
Christmas holidays: 10am to 5pm