Come explore an authentic Périgord village… as it was in 1900!
Here, time stands still but life is far from immobile. Come meet the villagers of Le Bournat and stroll its lanes rebuilt from the original cobbles and stone of Périgord.
Visit the school, enjoy the festival rides of its day, explore the marshes, stroke the farm animals, meet the craftsmen showcasing the talents of yesteryear. Climb the windmill and taste the bread baked right here onsite. Taste the vegetables from our kitchen garden and our local produce at the "Chez Paul" restaurant.
A countryside stroll full of discoveries and family enjoyment in a unique leisure park: everything laid on for a joyful, warm experience of the best of France.
Wishing you happy time-travel!
Nighttime: Every Wednesday in summer, from 7 July to 26 August inclusive, nighttime at Le Bournat is magic, the lighting brings out the features of the site, the atmosphere is festive…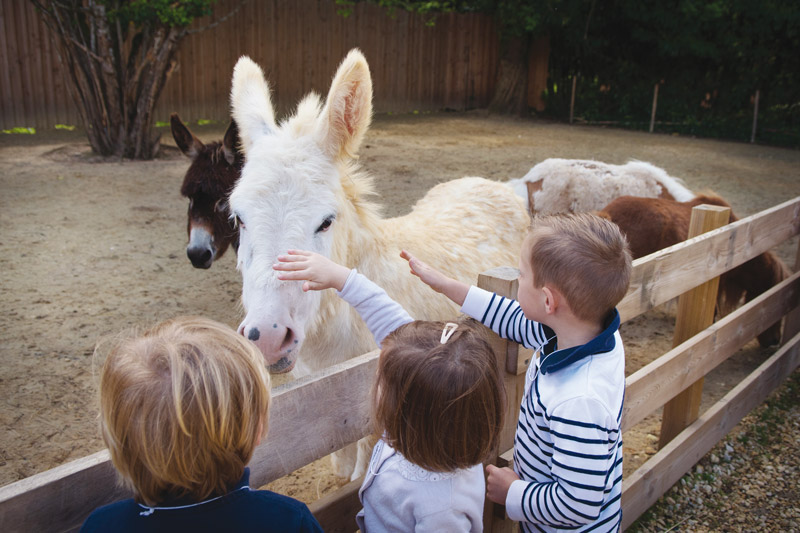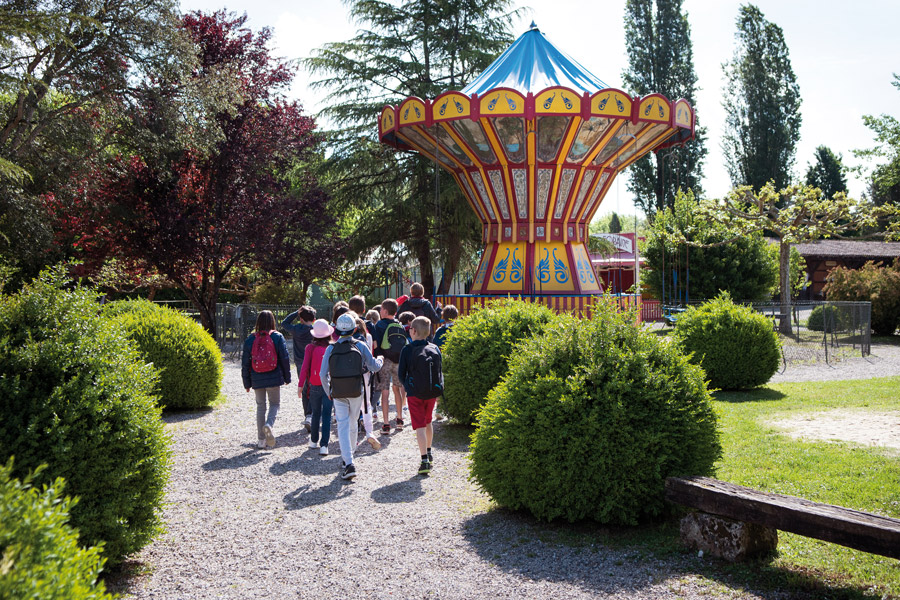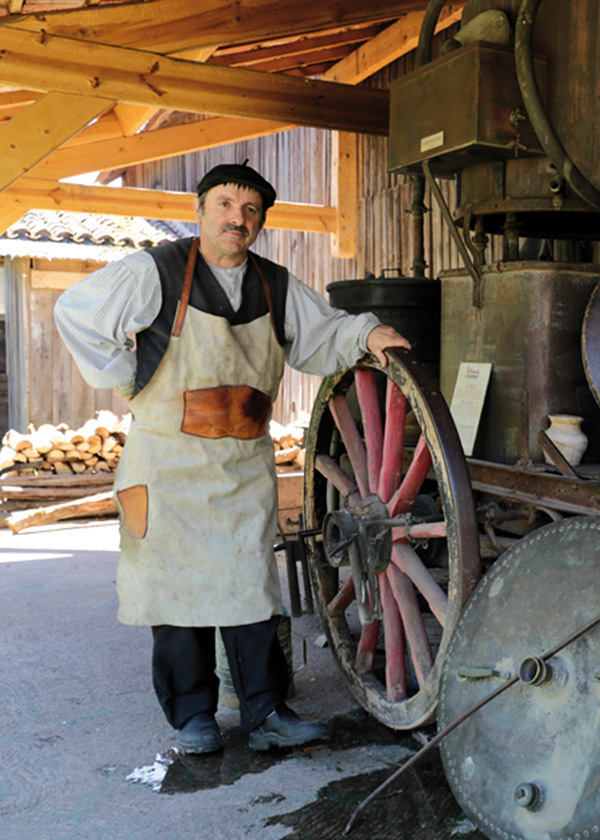 > ARTISANS
One of the most remarkable attractions of the village is the number of craftsmen who work there and bring back to life before your eyes many trades that have become very rare. Their friendliness will amaze you. Some of them have planned to run workshops and pass on their know-how to you.
The Baker comes specially to bake bread in his stone oven right before your eyes. Tasting sessions.
Basketweaving, interwoven sheaves of wheat… items and trinkets made by nimble fingers. And now, your turn to try!

The Master Blacksmith, no one can do it like him: in a snap, old-style nails and lucky-charm horseshoes.

The Cutler, can create decorations on the back of a knife or blade… bold patters appreciated by our grandparents will make your knives unique.

The Potter, and her hands gradually shape pitchers, vases, jars, which she then decorates skilfully. You can learn to "throw" from her if your heart tells you to.

The Glassblower and many more…

• In summer, workshops run daily at various times. Please ask at reception.
• Demonstrations of craftsmanship
• Free visits
• Themed guided tours
• Free old fairground rides and games
• Workshops for adults and children
• Musical entertainment
• Boat and carriage rides
Nocturnes: July 12, 14, 19, 20, 26 and 27; August 2, 3, 9, 10, 16, 17, 23, 24 and 30, 2023.
Bournat offer: For the purchase of a ticket, 1 PASS 2nd FREE VISIT OFFERED throughout the 2023 season
Open from June 5 to October 3
From June 05 to June 30 and from September 1 to October 03
10am-6pm
From July 1 to August 31
10 a.m. to 7 p.m. (except late-night evenings, park open until 11:30 p.m.)
Low season (April 08 to June 30 and September 1 to 30):
Adults: €17.00
Children (4 to 12 years old): €10.50
High season (July 1 to August 31):
Adults: 19 €
Children (from 4 to 12 years old): €11.50