Avec Norbert, voyage pépère
From La Roque Gageac, a village classified in the Most Beautiful Villages of France, to the Pont de Castelnaud dominated by the 13th century castle, this part of the river offers you a unique overview of the history of Périgord and its castles but also a original to discover nature, its fauna and flora.
The "Gabares NORBERT", a family business committed to the transmission of the values ​​and the authenticity of the Perigord heritage, has set itself the vocation of perpetuating history but also the traditions and life of the boatmen of yesteryear.
By making you travel along the water on an authentic reproduction of 18th century barges in its forms, you will relive this distant time when all the transport (wine, wood, fish, salt, chestnuts, truffles …) was done by boat in often difficult conditions.
Our hostesses, captains and guides will be happy to welcome you to make your river trip an unforgettable … and cultural moment of escape!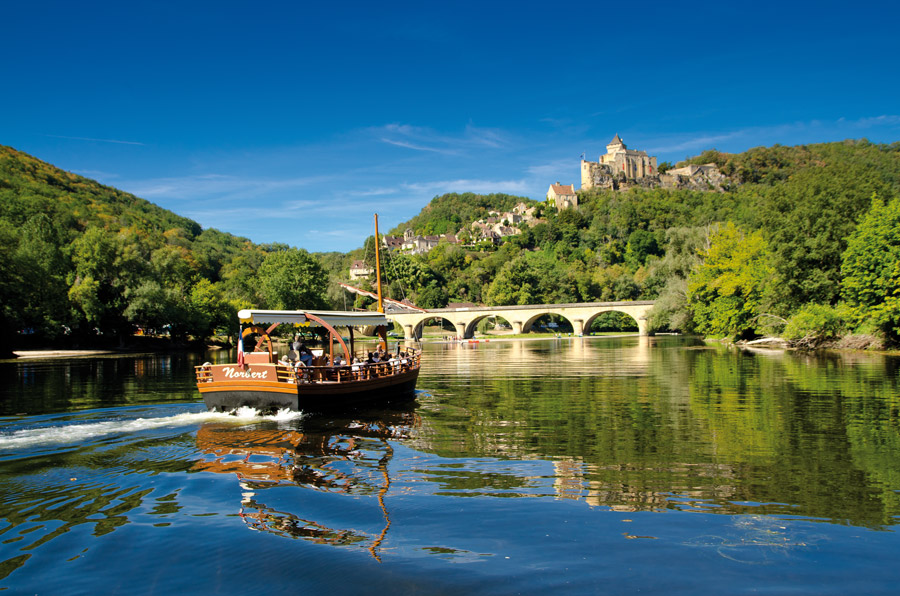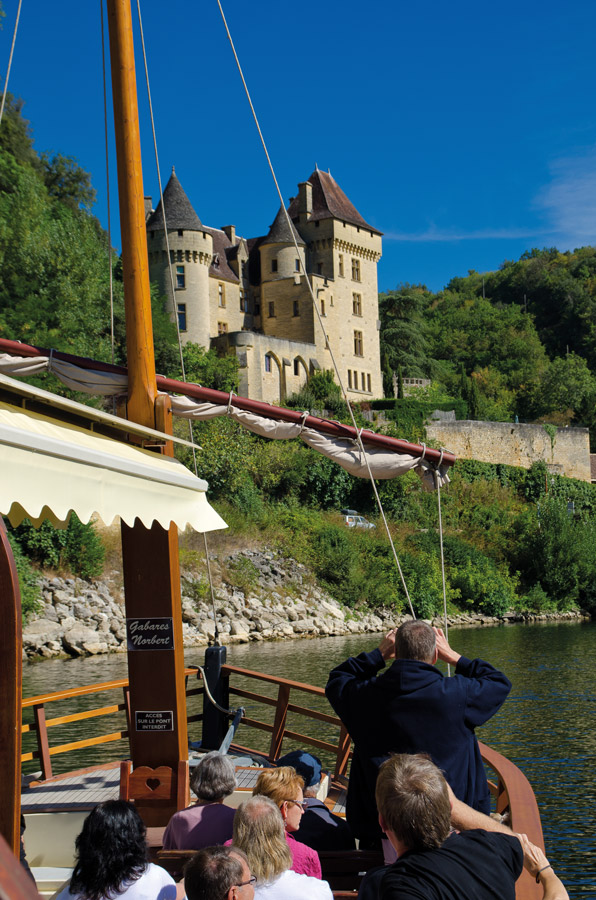 The site is open from 03/04 to 31/10 – 7/7 days