Hautefort, experience beauty.
The Hautefort estate is unique in the land of 1001 châteaux! Originally, Hautefort was a medieval fortress, besieged many times including by Richard the Lionheart in 1183.  
Bertran de Born, the famous troubadour-warrior, rebuilt it from ruins. The château gradually abandoned its defensive features in the 17th century and became a place to live and enjoy. The Marquis de Hautefort, who had risen swiftly in society, wanted a château that would reflect his power and standing.
A rare example of classical Périgord architecture, the château today is a manor furnished and decorated in 17th and 18th century style. The era of the Sun King is featured on evening tours in summer.

Although documentary archives confirm the existence of gardens in the 17th century, the real designer of the Hautefort gardens was the Compte de Choulot, one of the most famous landscape architects of the 19th century. 
In 1853, Baron Maxence de Damas asked him to totally revamp the gardens. He designed the flowerbeds on the terraces surrounding the château, and the park with its network of winding paths among local species of trees that he replanted. Making the most of the garden's dominating position, the project provided wide openings onto the surrounding environment. It was not until the 20th century that the hedge was planted in the gardens at the request of the Baron and Baroness de Bastard. Choulot's flowerbeds, initially consisting of lawn and flowers, disappeared to be replaced by topiaries.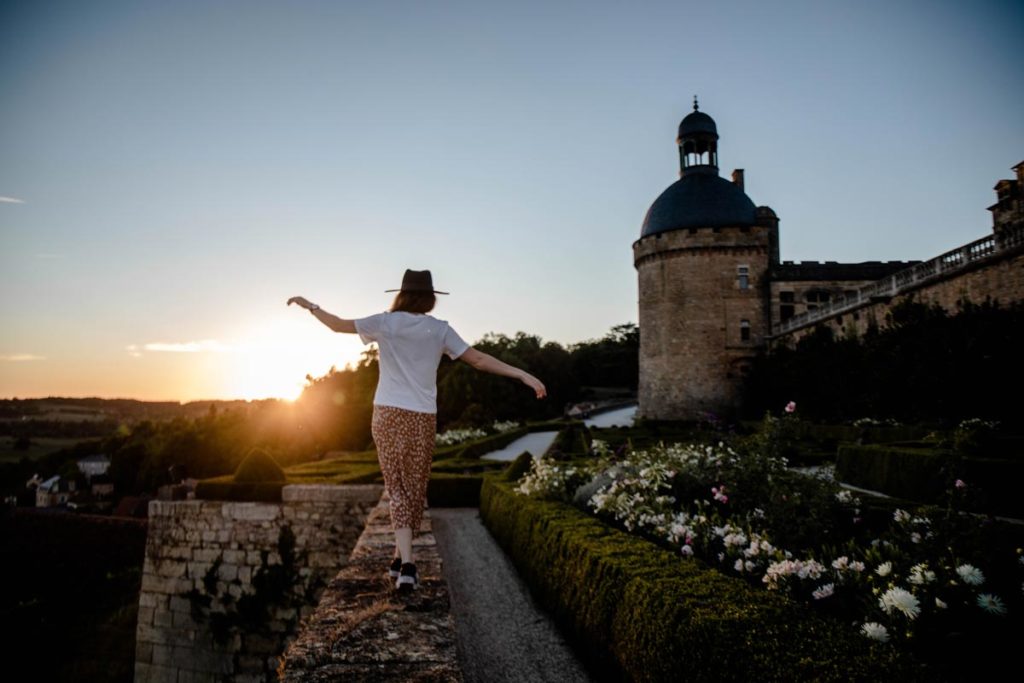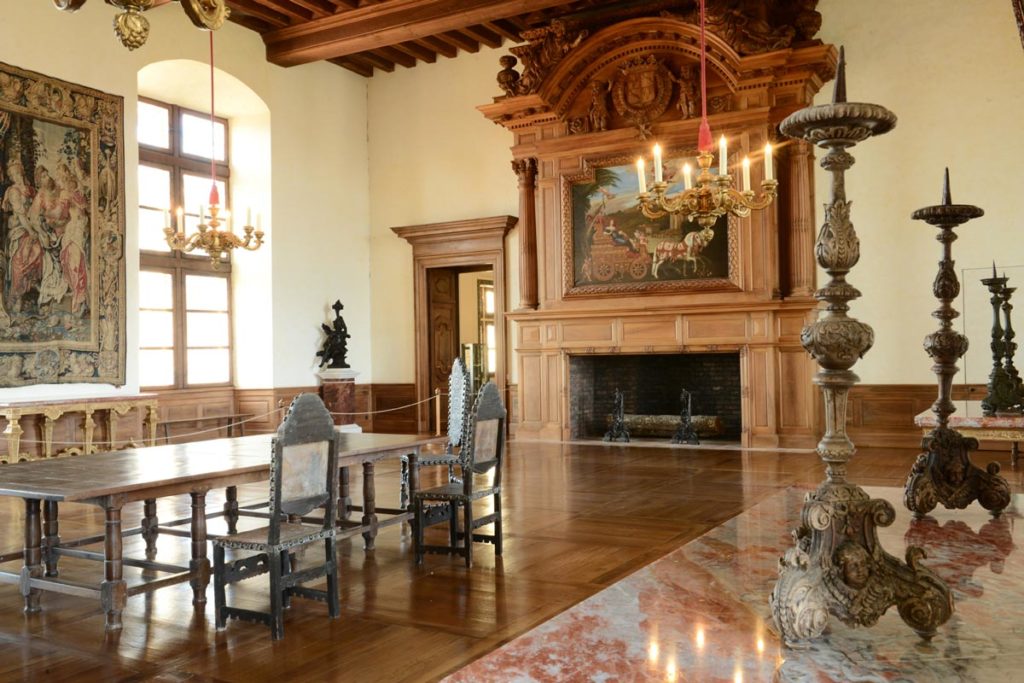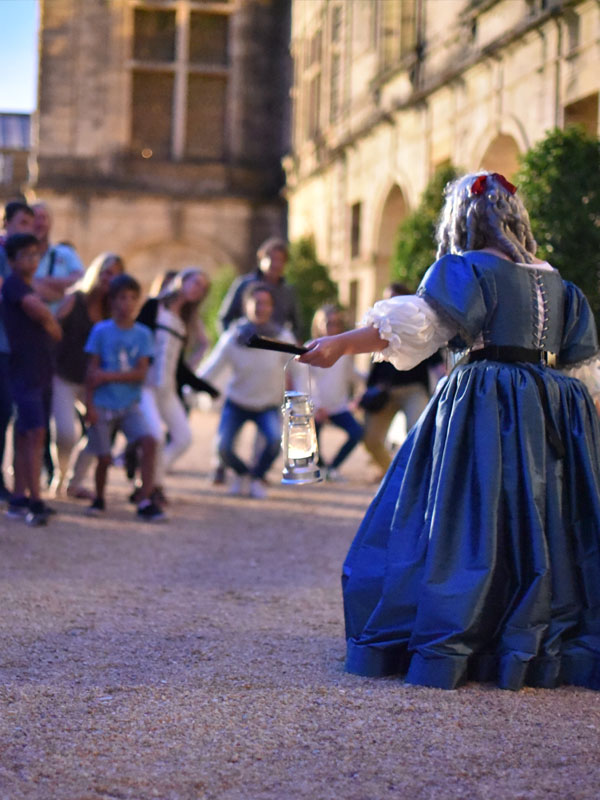 > SELF-GUIDED WALKS
Enjoy a self-guided walk with information panels in every room of the château. Tour leaflets, translated into multiple languages, are available for visitors at the ticket office.
An introductory historical film is shown in the video room.
> GUIDED TOUR OF THE CHÂTEAU
Guided tours in French and English are offered to groups of minimum 20 people. Booking required..
Historical presentation for individuals in summer.
> GUIDED TOUR OF THE GARDENS
The head gardener offers guided tours of the garden for schools, gardening associations, horticultural societies, etc. Minimum 20 people per group. Booking required.
> NIGHT TOURS
Wednesdays in July and August. Ticket office from 9 p.m. to 9.45 p.m.
• Exhibition « Résonnance » Pierrot Men photograph March 6th to November 30st, 2021
• Visit a real and interactive cinema set! ! Exhibition « 50 years of cinema at Hautefort » from April to october.
• Drawing workshop "Share the beauty" from april to actober. (Information at the ticket office)
• Treasure hunting in the gardens of the castle April 5th. Reception at 2 pm and start of the event at 3 pm.
• Guided tour of the gardens with the Head Gardener, workshop cuttings and ecolabel stand june 4th, 5th and 6th.
• Outdoor cinema July 12th and august 2nd at 10pm.
• Evening visit wednesday from July juillet 7th to august 25th 2021. Tickets : 9pm to 9h45pm.
• workshop « young gardener » Monday from July 12th to 16 august 16th, at 11am (from 3 years old).
• Art workshop for children. Learn and have lots of fun. Tuesday from July 13th to august 17th (45 mn), from 2.30pm to 6pm.
• Theater, music and danse: " Tu n'iras pas cueillir des narcisses sur la mer d'Aral".
The theater company "Théâtre du Paradoxe" July 19th and august 9th à 16h (from 7 years old).
• European days of heritage september 18th and 19th. Costumed guided tours.
• Halloween Photo Contest from October, 16th to 31st. Kit "Pumpkin" for children – surprises and lots to win.
April 1 to November 5 daily 10 a.m. to 5 p.m.
July, August every day 9:30 a.m. to 6 p.m.
July, August Nocturnes on Wednesdays by reservation
Groups of minimum 20 people are also welcome during the annual closing but booking is required (excluding Christmas school holidays).